Furnished Housing in Raleigh and Durham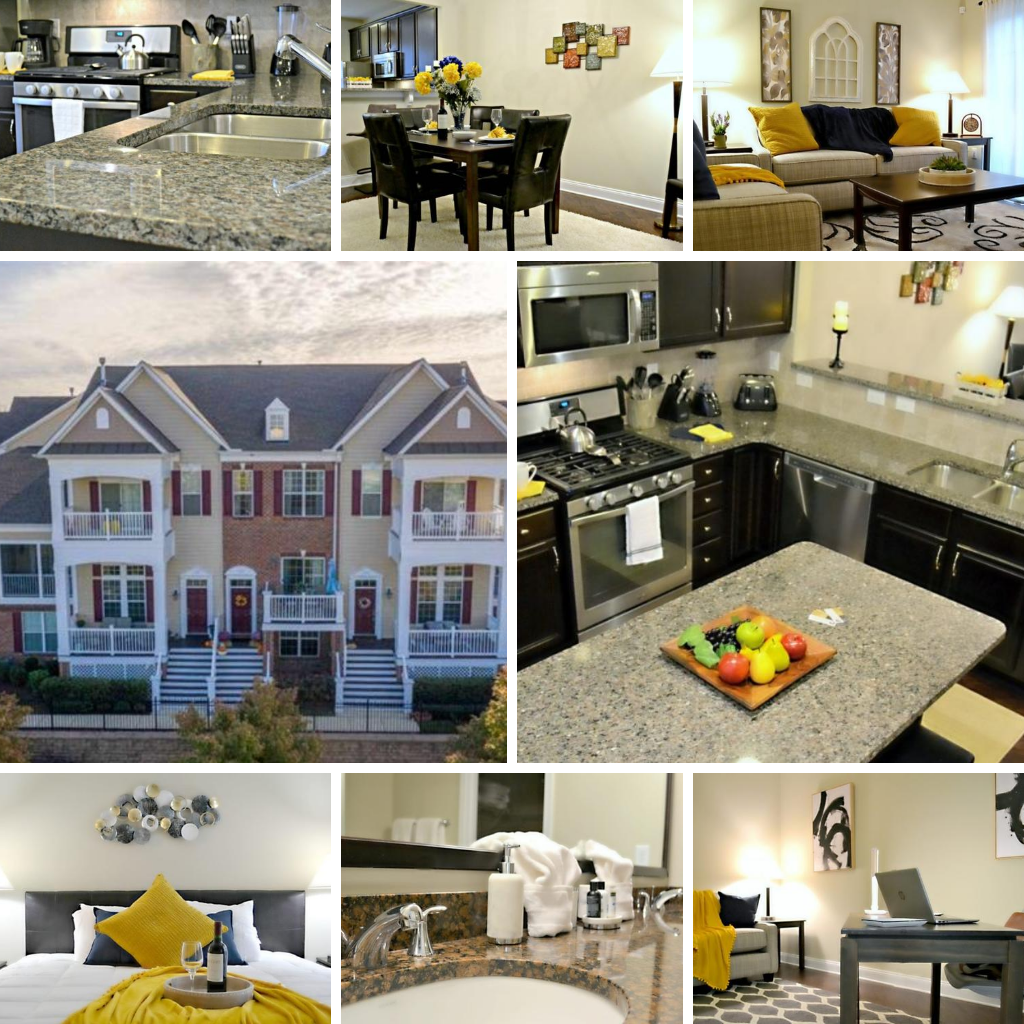 Travel has changed so much over the last decade for the person who is spending an extended period in a new city. Gone are the days of long-term hotel stays being the best option. Now, the long-term traveler is looking for companies like Peak Suites that offer furnished housing in Raleigh and Durham. This is the better choice for economic reasons, as well for the higher quality of life.
If staying in furnished housing in Raleigh and Durham is a new style of accommodations for you, Peak Suites wants to share with you some of the benefits. Not only is this a great option for business travelers, but it is also a perfect if you are travelling for a long-term personal stay. We offer different floor plans, as well as different locations in the Raleigh and Durham area. We offer one-, two- and three-bedroom options, so you can choose which fits your personal needs.
Our fully equipped kitchens offer high end appliances, as well as all the kitchenware you would need to prepare any meal or snack that you may enjoy. You can prepare a light snack or a full meal. The choice is yours. With Peak Suites, you don't have to eat out three meals a day, the way you do when staying in a hotel.
The bedrooms in our furnished housing in Raleigh and Durham are separate spaces from the living rooms and kitchens. You can enjoy peace and quiet when you sleep in your Peak Suites home. If you are working from home, you have a separate space from your sleeping quarters, which is benefit you do not enjoy when staying in a hotel.
We also include all amenities with your monthly lease. There are no hidden fees added to your bill at check out, in the way you often find at a hotel. We offer state of the art fitness centers, greenspaces, swimming pools and so much more. We also offer high speed internet, cable TV and all utilities. Peak Suites strives to make this easy when you stay at our furnished housing in Raleigh and Durham.
Maybe the best thing that Peak Suites offers that a hotel cannot provide is the home style environment. You can get to know the community as a local would and not feel like a tourist. You will really get to know the beauty of Raleigh and Durham and why these are two of the fastest growing communities in the country.
We understand that travelling away from home for any reason can be stressful and difficult. At Peak Suites we want to help with your transition as much as we can. Our knowledgeable and professional agents make customer service our top priority. Whatever questions you may have, we are here to find the answers you are searching for when looking for furnished housing in Raleigh and Durham.
Call us today we will get started finding your perfect home in Raleigh and Durham. We strive to make your time with us memorable. Give us a call at 855-919-PEAK (7325)