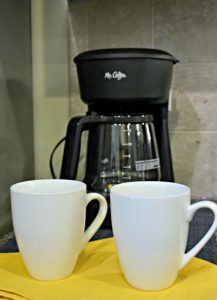 I ran across a social media post from a friend where she recounted her experience with a rental website that seemed amazing, but also too good to be true. She's currently building a house and only needs a temporary solution to cover her family from closing until the new house is completed. In her own words:
"I Didn't realize this was a thing, but we went to look at a house that we found for rent on [the rental website]. It seemed too good to be true – the price was almost too low compared to other ones we'd seen, combined with an aggressive landlord trying to get us to transfer money to them via Zelle so he could take it off the market. I called [the rental website] and spoke with a specialist there – they said it sounded like this might not be on the up and up too.

The house is listed for sale, so someone is taking house listings, putting them up for rent, and then scheduling viewings of the homes since many allow self showings.  Something just didn't feel right about the whole situation and I'm glad we didn't send him an application or any money in the process."
This post prompted other individuals from across the country to chime in with their own experiences dealing with rental schemes that seemed great, but just didn't feel right. From Nevada to Florida – friends of my friend shared similar stories. Some of them had good outcomes and some of them ended up with short-term renters out of cash and without lodging.
It happens more often than you think
According to a survey conducted by ApartmentList.com in 2018, "Rental fraud is an unfortunate yet common experience for many renters. An estimated 43.1 percent of renters have encountered a listing they suspected was fraudulent, and 5.2 million U.S. renters have lost money from rental fraud." https://www.apartmentlist.com/research/how-common-is-rental-fraud-scams
Peak Suites is different
When in doubt, go with your gut feeling.  Peak Suites wants to protect you and your loved ones from these pitfalls this holiday season and into the New Year. Not only are we reputable, but we have your health and safety as our number one priority. All Peak Suites employees and vendors are fully bonded and insured and we complete a thorough walk-through of each property before our clients move in. We also have developed strict guidelines for cleanliness and sanitation to combat the global pandemic – see our post for details about Peak Suite's commitment to keeping you healthy in the current environment.
The Better Business Bureau (BBB) lists this advice for renters on its website:
"Tips to help avoid rental fraud
It is likely fraud if:
The owner is out of town, and you cannot see the unit in person before sending money.
There is a "for sale" sign in the yard.
The alleged owner or property manager wants money through Western Union, MoneyGram, or a gift card. No legitimate business gets paid this way.
The rent advertised is well below market rates.
If you see the unit in person, check ID and make sure you are dealing with the real property owner or manager. https://www.bbb.org/article/news-releases/21033-bbb-investigation-rental-scams
Experience the Peak Suites Difference for Yourself
Peak Suites has over 20 years of relocation assistance and is available anytime to help you or your loved ones find a short-term rental, avoid fraud and have peace of mind. Reach out with your questions or to schedule a rental tour in the Triangle today, 919-939-4971 or requests@peaksuitesnc.com.